The digital era has taught us many things, among them that a crisis can arise immediately. What can be a comment in a photo, can become a publication in a newspaper, what can be a 140 character tweet can become a federal investigation.
Everything that we do in social media or a digital platform in a personal or professional way can be used for or against us. That is why I think this article is really relevant and important. I want to help you avoid falling into crisis and if you are in crisis, I will teach you how to handle it, both from the business point of view and as an individual.
To manage or avoid a crisis, the most important thing is to establish possible crisis scenarios and establish a plan for each of them. Preparation is key so that a problem does not turn into a crisis. For a business, I recommend to create a crisis management plan by a PR specialist.
Possible problems in the digital platforms that could turn into a crisis and how to manage it:
Bad review or comment
Don't delete the comment or bad review
Read carefully
Don't respond in a bad manner, always respond with respect
Try to find a solution
If needed, try to respond privately
If its a person that just want to comment without facts or relevant information, ignore it; don't give attention to spammers
Apologize if its needed, humility always wins
Compromise for a better service
Bad photo publication
Don't ignore
Analyze the photo and search for information about what happened
Choose different responses and analyze different scenarios
Write privately to the person and try to give a solution
A photo is almost like a fact, choose your actions carefully
How to prepare:
Have basic responses for different scenarios
Establish a company digital guidelines
Hire a professional to do the responses
Have a call center
Block offensively words
Establish rules on social media platform

Example: In the About section you can write:

"We reserve the right to block users that may harm the company's vision."

Avoid:
Blaming others or blaming customers (even if you are right)
Ignoring customer's reviews about a recent service
Responding without the information of what happened
Jump into conclusions
Respond offensively
Delete a comment (this could make it worse)
Give too much information
Basic responses:
"We are sorry, please let us know how can we make it up to you"
"Hello Rosa, we would like to talk to you, your complain is important to us"
"Thank you for your review, we will analyze and take action on it."
"We are very sorry to hear your complain, we would like to know more information, please call us at 888-888-8888"
Facts you need to know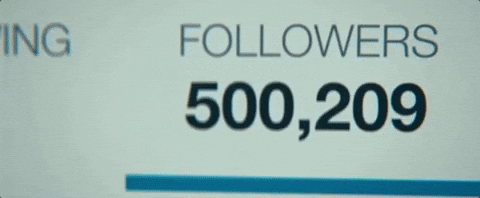 The internet have 4.4 billion users.
46% of online users are counting on social media before making purchase decision.
Social media users are willing to pay a 21% premium for brands that deliver great service through social media.
63% of customers actually expect companies to offer customer service via their social media channels.
Remember,
Don't wait until you're in a crisis to come up with a crisis plan.